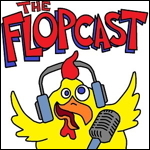 The Flopcast is Kevin's weekly podcast! Live from Chickentown, Kevin and Kornflake sip nasty black coffee and talk about things like Saturday morning cartoons, comedy music, TV and movies of the 1970s and 1980s, comic books, classic video games, and, uh, chickens. (We like chickens.) We're frightened and confused. Join us! The Flopcast is part of the ESO Podcast Network and it's just the dose of geeky silliness you need in your life. If you're a fan of SAF, the theme tune might even sound familiar...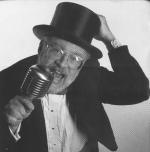 Dr. Demento is our leader, our mentor, and the only guy who really understands us. We listened to the Doctor's radio show faithfully each Sunday night through our junior high years. (And Dr. Ruth came on right after Dr. Demento; what kind of station were they running?) We were the idiots in the schoolyard showing off our homemade compilation tapes of demented classics like "Dead Puppies" and "Fish Heads." It's been an honor to be part of this show in our own tiny way. Support Dr. Demento; he is a national treasure.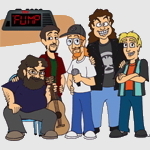 The FuMP is the Funny Music Project, a collective of comedy musicians. New songs are posted every Tuesday and Friday and are available to download for free. Subscriptions are available for higher-quality downloads, and compliation CDs with bonus material are released every two months. You can also check out the weekly FuMP podcast, in which our friends Luke Ski and Devo Spice discuss the newest releases. In 2014, the annual convention FuMPFeST was born, and Kevin was there to witness it!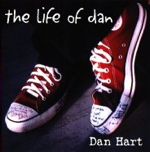 Dan Hart is a fellow alumnus of the Dr. Demento Show, and one of the sharpest songwriters around. He also knows about 12,000 cover songs, and provides song lists at his shows so you can request whatever you like. However, anyone who has seen him before will usually request Dan Hart originals.